As somewhat of a photo nerd, I was so excited yesterday when I logged in to see that Flickr was giving away 3 months of Pro for free.  What a merry Christmas after all!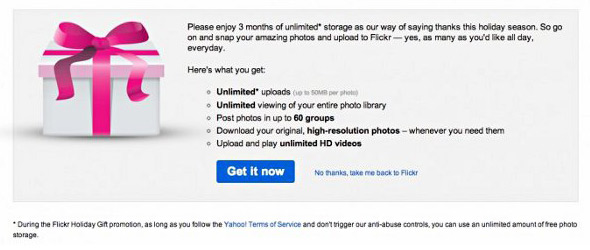 I love Flickr. If you've never tried it and you love photography, now's the time. This offer is extended to members old and new. I also had no idea you could post each photo to up to 60 groups, but I don't think I've ever put any of mine in more than 15 or so. Sweet!
This means my current Pro account expires one day before my birthday. I asked Santa for a pro account renewal (remember, the photo nerd thing), so I might just have an automatic birthday present. I've never received a birthday present in December before. How exciting, if so!