With the inevitable transitioning of Windows Live Messenger over to Skype this coming March, users previously unfamiliar with Skype are realizing perks and drawbacks left and right.  Today's drawback comes to you from the Block/Appear Offline feature most of us are used to on WLM and other popular messengers.
At the time of writing, Skype currently offers the Block/Appear Offline feature but not to anyone signing in with their WLM account.  You must instead use the Skype login if you care to block.  This would be okay if most of my contacts did not hail from the land of Live.
This is merely a temporary problem, of course, because once everyone transitions, I'm sure Skype will acknowledge the problem and it will be fixed.  Right??  I can't live without my blocky-block.
If you have signed in with your Windows Live Messenger username, upon right-clicking on a contact name, these are your options: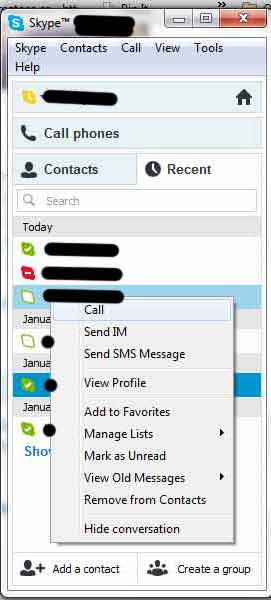 If you are down with a sense of permanence, however, there is always Remove from Contacts.  Block is for the forgiving types, like me, and also the "keep your enemies closer" types.  I'm not here to judge.
If you don't want to remove a contact and you're also someone who remembers to do things:
Sign in to Live Messenger while it's still around
Select "Appear Offline" after right-clicking a contact's name
Savour the glory on Skype
On March 14, sign in to Live again and un-Offline yourself to that person
Be prepared with 'took a trip to Africa' or 'gave up internet for Lent' story (Easter is appropriately dated March 31 this year, so you could use this excuse feasibly and say you caved)
Final thought: Is anyone actually liking the transition to Skype from WLM?
Share the post "Can You Block Contacts on Skype Using a Windows Live Account?"