UPDATED: SEE THIS POST and consider the one below inaccurate, thanks to Microsoft.
—
Beware the Ides of March.  Why?  Not because your best friend is going to stab you in the back, but it might feel like it to the loyal users who have stuck with Windows Live Messenger through all its incarnations.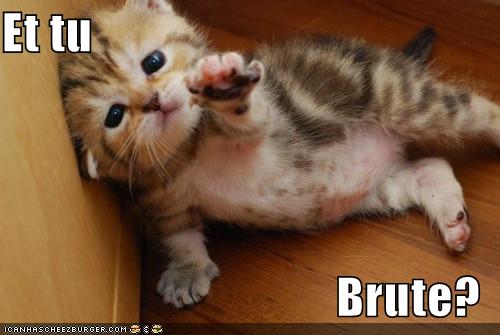 The go-to replacement of the early 2000s for dated services like ICQ will be leaving us forever on March 15, 2013.  Not to worry, you can still use its services by merging your Windows Live account with Skype. While Skype is clunky and lacks the clean appearance of Windows Live Messenger, it does have some nice features, and you'll finally be able to connect with those weirdo friends of yours whose preferred messenger service is Skype.  (I have one such person; when I struggle with Skype I remember that he is among my closest friends and try to push through my day.)
Of course, if you don't like Skype or you have no current contacts that would be of use to you there, there are always the third party messengers that include mostly all the other messengers (if you're an enigma and you want to include Skype anyway, there's a bit of trickiness as I think it has to be running in the background anyway for it to work with Pidgin, for example). You can also use Google Talk if you're some kind of pioneer type.
C'est la vie.  RIP.  Another messenger faces the end of an era.
Are you sad WLM will be gone, or are you long moved on from it already?