Last week I finally got an OtterBox to protect my favourite phone ever, the Samsung Galaxy S4.
The only complaint I have about the OtterBox — or anything with silicone/rubber in my experience — is that it picks up lint and absorbs colours. For instance, the pink rubber corners of my case are now tinged black. I wish I had saved my silicone case from my old LG Optimus Black to demonstrate this, because it went from totally clear to a translucent green (the colour of the inside of my favourite purse at the time).
Barring that, my phone hasn't received any dents in a week. So I'm willing to accept it.
I love my OtterBox, but I also love saving money. So with Christmas coming, and because I'm cheap, I decided to compile a list of some alternate cases for the S4 that will protect your phone and your wallet.
1. Greatshield NEON Series Plastic Plus Silicone Case — $7.99 + Free Shipping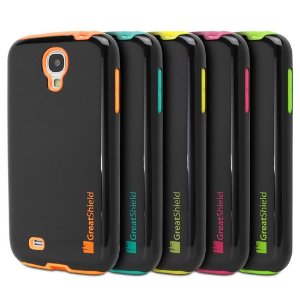 Has a tough plastic exterior and a creamy silicone innard. Not a bulky choice either, and for a pretty great price. If you like black and neon, this case comes in a nice variety of colours and has a nice glossy finish. However, it may scratch easily, so if that bothers you, we'll move on.
2. Verus OnEye Case — $17.90 + Free Shipping (on eBay)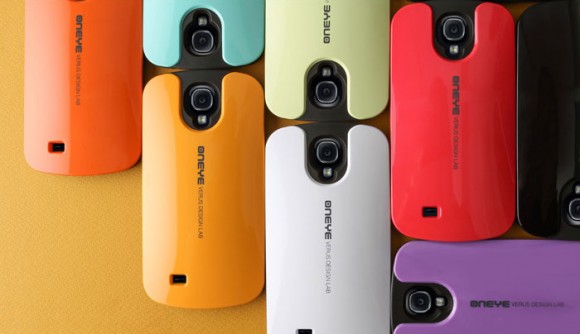 This is a very nice design, with some beautiful colour choices. Like the Otterbox and the GreatShield NEON Series, it is part plastic/part rubber — PC (poly carbonate) + TPU (thermoplastic polyurethane) to be exact.
Reviewers mention it is a little bulky with the somewhat rounded back. The rubber mesh inside has room for a credit card/your ID for those nights where you don't want to lug a bag or a wallet, but would you really want to chance losing your phone and your precious plastic together? Your decision. I think this it's a sexy case regardless.
3. RADIANT Bumper Case by GreatShield — $9.99 + Free Shipping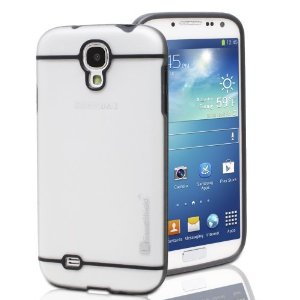 If you're like me and you feel a little sad inside covering up the design of this phone, you might appreciate this clear and grey bumper case. Unlike traditional bumpers, this one does wrap all around like a skin, but that's a good thing. Due to the slightly rounded sides of the S4, I'm not sure I'd trust a regular rubber bumper around the edges of this phone.
With this case, you can rely on the durability of its silicone edges and still see through clear stain-resistant plastic to your pretty S4 (or manly S4, if you're happier with that description). A couple of things to consider: One reviewer says that it is more 'frosted' than 'clear', but it is lightweight and doesn't add much bulk to the phone at all. Colour selection appears to be more limited in this series by GreatShield, but it is probably the closest you'll get to having a naked, protected S4.
4. WILD CARD PICK: Fosmon MATT Series Case — $4.99 + Free Shipping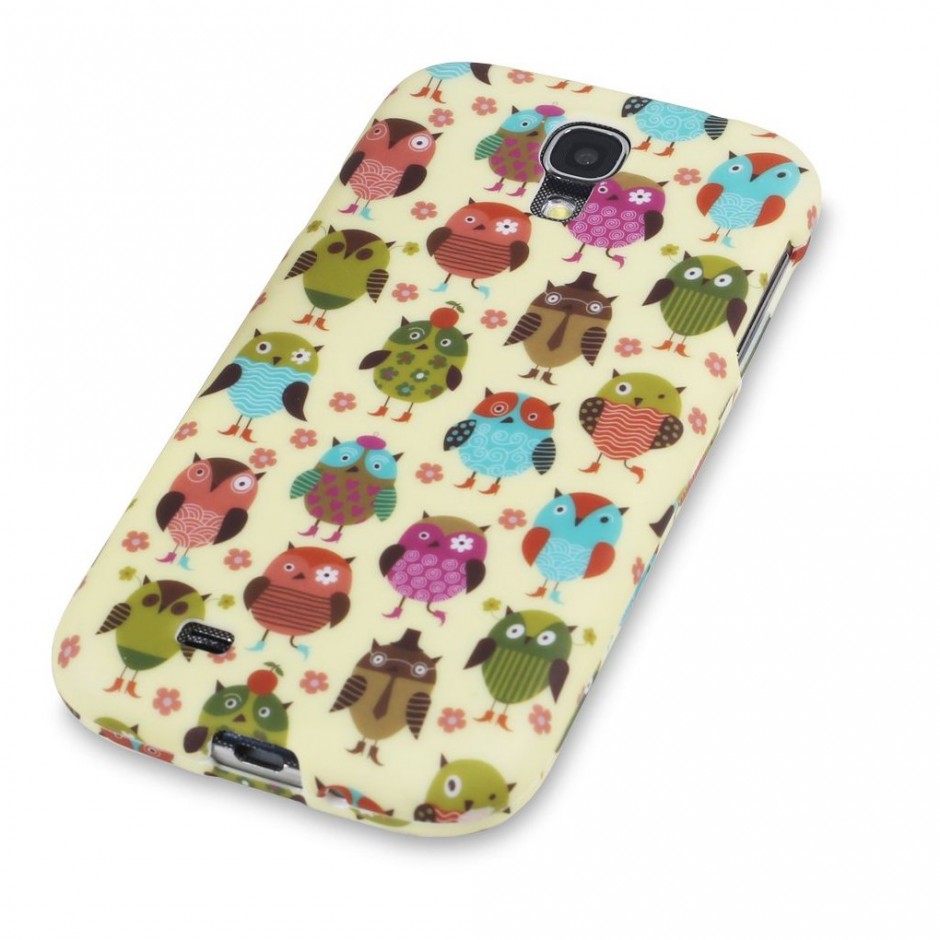 If you loves the graphics, a Fosmon skin may be your pick. Though rubberized, this case does not have the extra element of protection of hard plastic, but it does have a variety of graphic designs. Are you telling me you don't want your phone to look like a beer mug? And hey, you can't beat the price.
So which would you pick? Are you more likely to stick with the tried-and-true OtterBox, or would you try one of these less expensive alternatives out? Leave your thoughts in the comments.
Share the post "CASE CLOSED: Sexy, Affordable OtterBox Alternatives for Samsung Galaxy S4"