Despite being green for the most part, we always wash our towels in hot water because — let's face it — towels washed in cold can smell just gross.
The other day I noticed a towel after one use smelled like it had been dragged through an onion patch. This happens more than I care to admit (but I will anyway). A towel used on a clean person's body should not smell bad. However, months on end of detergent buildup and mildew as well as many other factors can take their toll on towels. I turned to the worldwide web for a solution. Here's what I came up with:
Materials:
2 cups vinegar
1/2 cup baking soda
How to Destinkify Towels:
USE NO DETERGENT. Run your towels through the washer in hot water adding 2 cups of vinegar.
When that's done, run them through the washer a second time in hot water with 1/2 cup of baking soda.
Dry using medium or high heat, or line dry if it's a nice summer day.
I usually dry everything on low, but thankfully we had a massive power outage due to the ice storm this past Sunday. It lasted 15 hours. I think that makes up for the one mid-peak hour of hydro that we consumed a bit more. Guilt mostly gone.
The reason this freshens your towels up is that it removes the build-up of residue from your detergent. That build-up can prevent towels from absorbing well enough to dry properly after use, causing a filthy towel stench that you won't want to admit you've smelled in your own home.
To prevent this stench from returning, don't use a lot of detergent every time you do a towel load. More is almost never better, especially when it comes to detergent.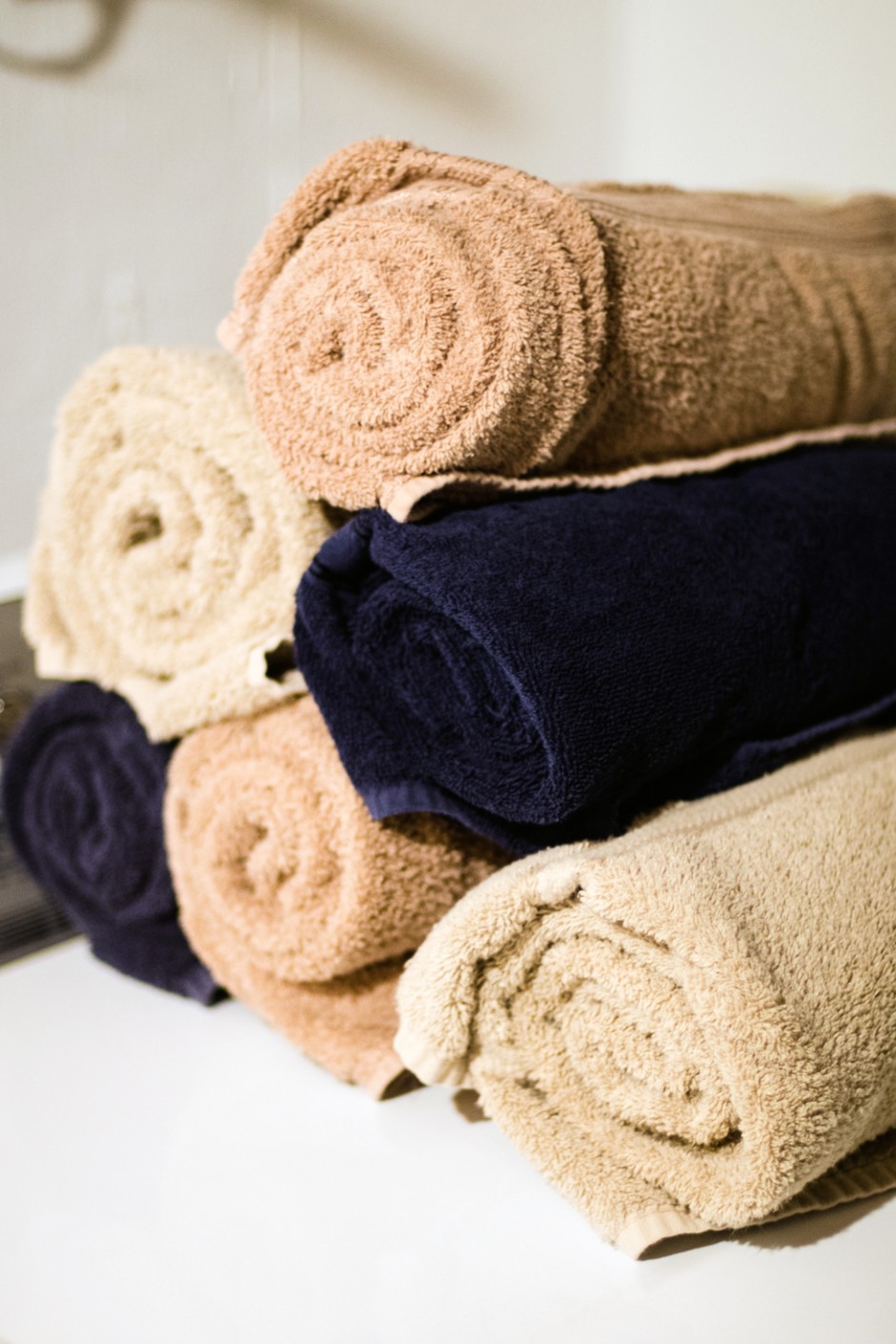 Try this method out on your towels and tell me they aren't fresher afterward!