Recently I've gotten a lot of mobile hits, be they from tablets, smartphones or … I don't know what else is a mobile device these days — I'm an adult for goodness sake. (Mobile floating heads?)
Tonight I mentioned offhand to Miklos that I needed to remedy the lack of mobile-friendliness sometime soon. Half my traffic (or more) comes from these devices, and I know how annoying it is to resize a page when you're sitting on the toilet/bus. Miklos recently found a great theme (Parabola) — it's very front-end customizable, which works out great for this blog since I am more into my projects lately than site design. He installed the theme and tied up a few loose ends that I'm too impatient to fix because he is the greatest.
I am so happy with how this looks!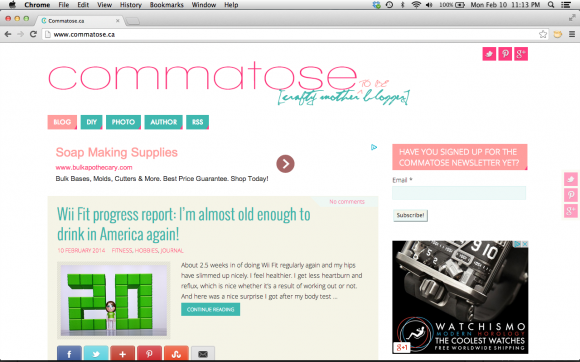 So what do you think? If you've got a smartphone or tablet, please visit this site on it and tell me how you like the new look in the comments!
You might also like: