This is where my blog becomes uncomfortable for the few men who still read it. This should scare them off good.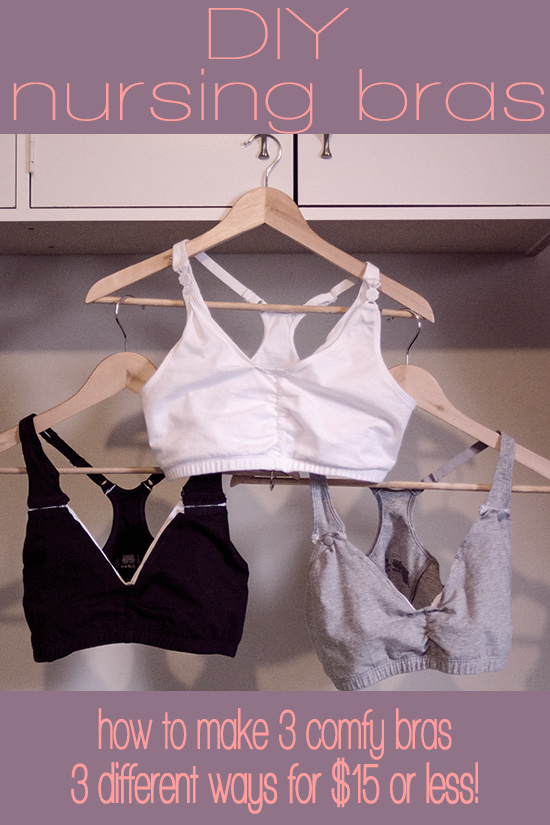 My phone app tells me Newborn Boy is on the way within 21 days or so (really??), and with a newborn boy comes the need for baby-related things. One of those things for moms who plan to breastfeed is a nursing bra.
Ever look for these in a store? One that is comfortable is going to run you around $20, one that fits well and offers proper bra-like support costs a lot more.
I am cheap. I bought one nursing bra and then thought "Hmm, I've heard of making your own. What would be the most cost-effective way to do this?"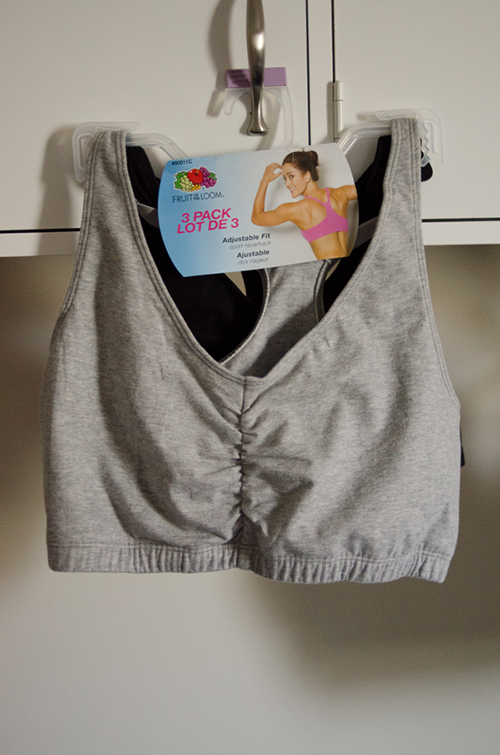 BAM. A 3-pack of sports bras on clearance for $10 at Walmart.
But how to fasten the straps? Trying to find those fancy nursing bra clips around here in places like Fabricland is not going to happen. We did manage to find hook-and-eye (bra) closures there, as well as those bathing suit clips from the 1980s, and Miklos pointed out I could use my snaps for an easy one-handed release. Good idea Miklos!
Note: These take some effort, especially if you're new to sewing. If you value sanity over money that could be spent otherwise on your baby, by all means, just buy some dang bras. I don't blame you, in fact I envy you. But if you like saving money enough, please give this method a go and tell me how you liked the end result in the comments!
Here's how I made these nursing bras, with three (3) different closures. To save even more money, many of your materials can be from older bras/bathing suit tops or bought new.
Materials:
Sports bra in your band size lined with a second layer under the boobs (IMPORTANT!)
Any closures that you can sew/attach onto the straps and undo/do up easily with one hand
Sewing machine to speed things along
Matching thread
Size 11 ballpoint needle helps when working with knits — less chance of holes
Scissors and/or rotary cutter and cutting mat
Ruler/straight edge
Iron
How to make your bras:
Now wait just a second. It's a Choose Your Own Adventure kind of moment.
You have three (3) options (in this tutorial anyway):
You can do hook and eye (bra) closures on your shoulder straps, or a bathing suit strap closure, OR you can do snaps. If you're doing snaps, skip down to where you sew the liner onto the seam of your strap. Otherwise, stay right here.
Here they all are finished:
If you give this project a whirl, please let me know how they turned out in the comments!
Share the post "DIY: How to make 3 comfy nursing bras for under $15!"