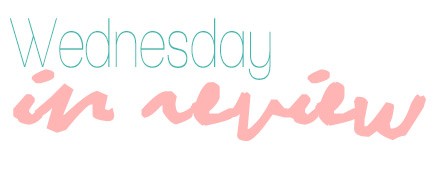 Remember this pre-Christmas list?
I was delighted to discover that Miklos had this wonderful little sound box I'd mentioned wrapped and under the tree for me! Best!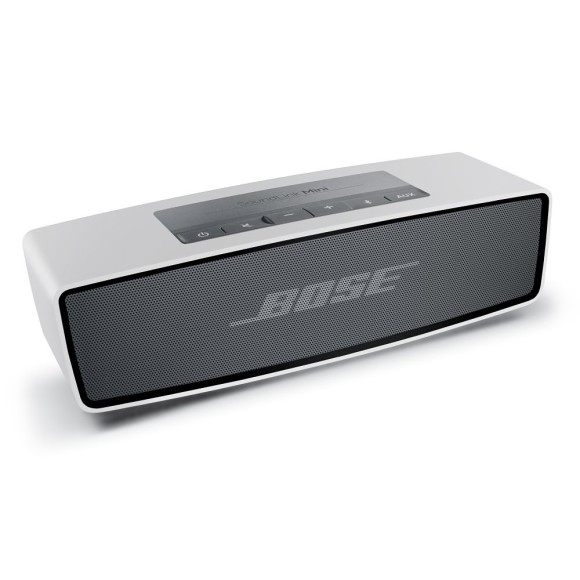 I decided to give it its own review post because it really is one of my favourite things. If you love taking your music with you wherever you go (e.g. parties, outside while you garden, BBQ or work, down by the dock or campfire, or even just from room to room) you will love this speaker. [This post contains affiliate links about products I love and have used. I am not being paid to write this; I only wish I was.]
Audio quality
The Bose SoundLink Mini Bluetooth speaker is "mini" only in size. The sound it emits is deep, full and edible. OK, fine. You can't eat sound [yet], but if you could, you would devour it out of this speaker for breakfast, lunch and dinner.
You really don't need to carry it from room to room either. Put it in a central location and you'll hear your favourite music quite well anywhere on the same level. It really is that good.
The only time you'd need to take the speaker somewhere else within your living space is if you're going upstairs or downstairs. On that note, the Bluetooth signal is quite strong especially from a laptop/desktop computer because there is no interference from other running apps or text messages. I've had the laptop upstairs and the music in our basement and it sounded exactly the same as if both player and speaker were in the room together.
Playing music from your phone is extremely easy too — you just don't want to be using your phone much at the same time, because audio can skip or dip in and out a bit. Perfect solution: Use a Bluetooth-friendly tablet filled with music or streaming from a music site or app of your choice.
Quality and durability
Miklos got a skin for it, too. Presumably, this will prevent my clumsy hands from drop 'n smashing as they have so many times with other electronics.
I wouldn't want to drop this speaker — it is solid and I love it so I will take no chances.
Pick up and go
The charging dock is a little slab that the speaker sits on and over — you don't even notice it. I have not tested the battery life to its fullest but I have kept music playing on it for much of the day without issue.
I can carry my baby boy and grab the speaker in the other hand without having to undo anything or lug something bigger wherever we go.
Setup is simple. Press Power then the Bluetooth button to allow it to pair with a device (laptop or phone in my case), then listen and enjoy.
Clarity of sound — yet again
It sounds exactly as big as (and maybe even much clearer than) my parents' stereo speakers in the 1980s — with much less Genesis and Roxette, but that part of course is your choice. The bass is beautiful, and the sound overall is very evenly distributed. You would not expect this sound quality in a portable speaker. I didn't, anyway.
Improvements?
One thing I would change is that I have to pair with my laptop after I have had it off and back on its charging dock. Maybe that's the cons of having multiple devices? I'm not well versed in that and I won't complain, really. It is not that hard to do, even with a child in the crook of my arm. Plus he likes being put down now anyway.
Overall: 4.5 stars
If you like to impress, this would be a brilliant Valentine's Day or birthday gift. You will probably be enamoured enough by the sweet caress of high quality audio to want one all for yourself.
Here is a video of my onboard laptop speakers VS the Bose that will show you what I mean. [Please ignore occasional cat and baby sounds.]
Thanks for stopping by. Leave a comment if you have any questions about my experience with this item, or tell me what you think of it!