I've recently rediscovered a love for crochet. Not that I have much time to count stitches or anything with this adorable yelling toddler of mine and a million animals needing food and breaks (so, so needy!), but I like to think I will get at least two projects done this winter. Maybe even before Christmas!
Below are some ideas (with free patterns!) that I'm a little obsessed with at the moment. Hopefully they inspire you to get out your hook and whip up something warm.
Women's Strap Flip-Flops by Whistle & Ivy
Move over, newborns! It's mom's (or auntie's, or female friend's) time to shine.  These look so comfy and since I'm never ready to give up the flippies, these will take me right into winter.
Bigger Crochet Baskets by All About Ami
These are too cute. Reminds me of something I'd see at Winners (or Target, RIP in Canada) in the home decor section but I haven't yet. [Note to self: In one month from now, look for some variation of these there.] I must make them. There are so many uses for fabric baskets, and this is such a warm, cozy variation. This blogger also links to a pattern for some littler chunky baskets, if you need them wee instead.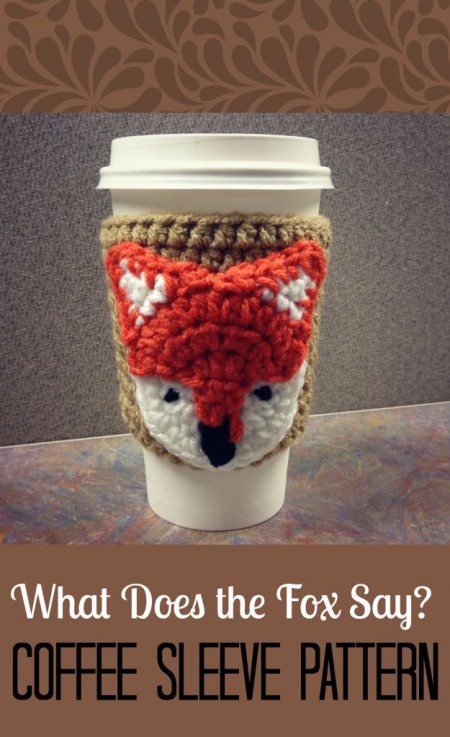 What Does the Fox Say Coffee Sleeve Pattern by Chaos and Love
This is just the cutest. I have actually started one of these, but since I'm the master of not following instructions, I used the wrong-sized hook and now I have the beginnings of an electric tea-kettle cozy instead. Live and learn with crochet, folks. I can't wait to make this one properly! Such a cute idea, and there's definitely someone you know who would love it as a gift.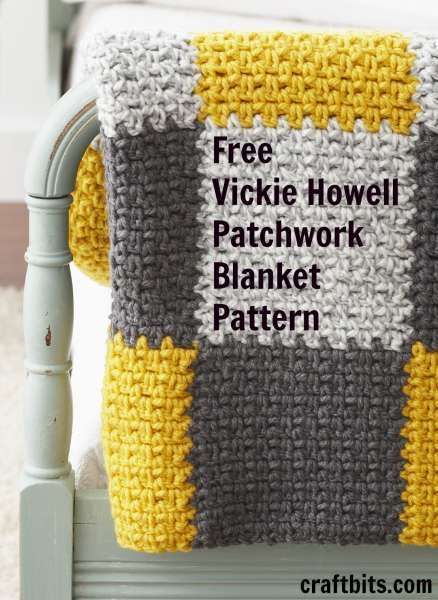 Easy Patchwork Blanket by Vickie Howell on Craftbits
What would winter be for a hook-handler without a super-comfy blanket to wrap around you? I really love the unique square look to the stitching in this one. Hopefully it's as easy as purported by its blog post, because it is gorgeous and has that high-end feel — not your usual granny square, not that anything is wrong with that!
Simple Striped Crochet Infinity Scarf by Flamingo Toes
Not your typical crochet scarf. Love the modern colour combo in the one she worked up — very fall-to-winter appropriate — and I like a scarf you can wear loose or bundled up that looks good both ways.
There you have 'em! Hope you've found a project or two (or five) to send you running to your yarn reserves. If you want more yarn-looped inspiration, follow my Pinterest board, Crochet Like Nana. I'm constantly finding new and wonderful projects to try.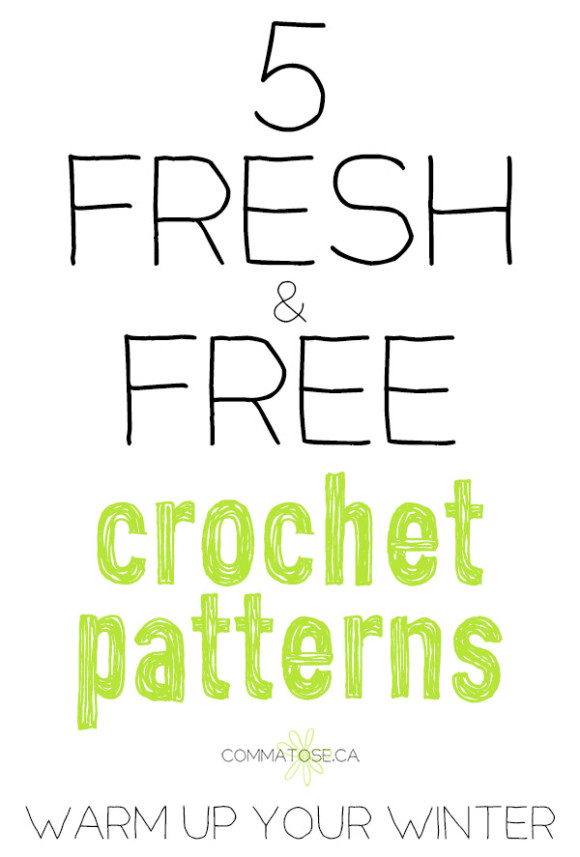 What're you working up for the colder months ahead?
Share the post "5 fresh free crochet patterns to warm up your winter"