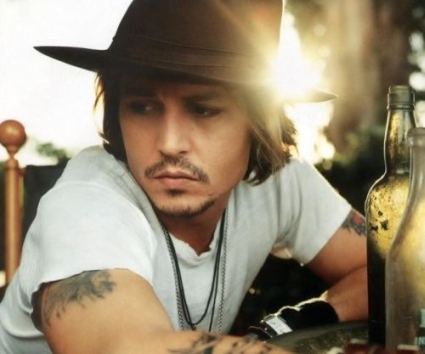 No, Johnny! I do NOT need more reasons to love you!  Get outta here!
In 1994, Depp was staying at a fancy New York hotel and completely wrecked his room. Like, furniture everywhere, broken glass, the works. Roger Daltrey (lead singer of The Who) was staying in the room next door and complained of the noise Depp was making.

When police arrived at the scene, there was a smashed glass coffee-table and other destroyed, mangled furniture in the $1200-a-night suite. Depp, however, claimed that an armadillo leapt out of his closet and had done the damage.