I'm in the mood for treats lately — and let's hope I passed my glucose test because I want to continue eating deliciousness for three more months — so I thought I'd share one of my favourite recipes. It's easy, fast, and requires only three ingredients. Four if you have peanuts on hand.
Mmm! There is nothing better, or easier! Unless you're allergic to nuts, then there are probably a lot of better things for you.
Recipe after these pictures!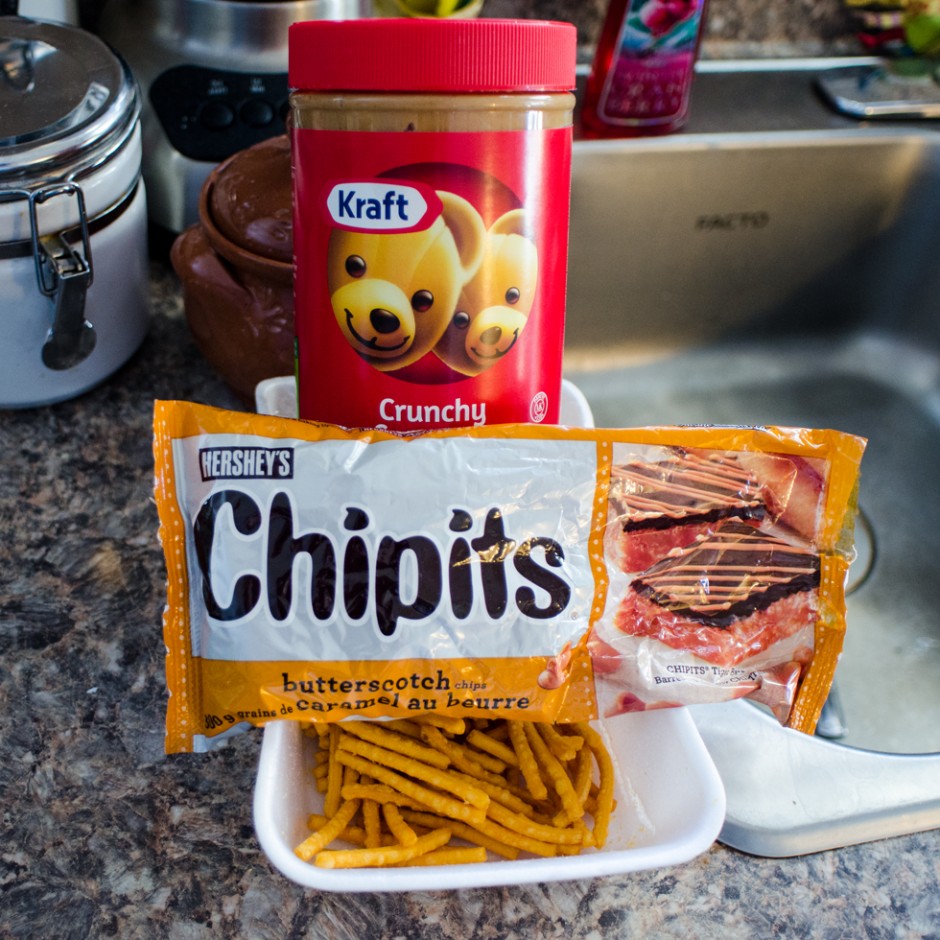 About this recipe:
Yield: About 20-24 haystacks, depending on size
Prep Time: About 5-10 minutes
Ingredients:
3 tablespoons crunchy or smooth peanut butter (I use crunchy)
1 1/2 cups butterscotch chips
Package of chow mein noodles
Optional: 1/2 cup peanuts — no shells
How to make butterscotch and peanut butter haystacks:
Heat up a pot on your stove on medium-high (not too high though or you'll burn your ingredients!)
Mix butterscotch chips and peanut butter until mostly smooth and remove from heat. Add a bit more butterscotch chips if you prefer a sweeter taste.
Toss in enough chow mein noodles to be saturated by that heavenly smelling mixture, mixing lightly with a wooden spoon. If you have peanuts, mix them in too.
Spoon onto wax paper on baking trays or plates and place in fridge or freezer to cool until hardened. Enjoy!
Tip: Keep your uneaten ones in the fridge in tupperware so that they don't melt.
Have you tried butterscotch and peanut butter haystacks before? What did you think?