An iconic and beautifully rare scene on the shore of Crystal Beach is about to be destroyed.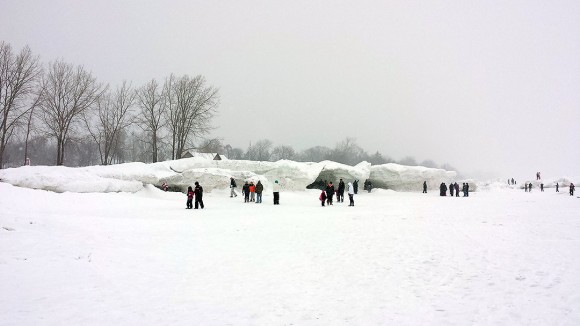 People flooded the area this past weekend to view the ice shoves at Crystal Beach on Lake Erie.
Of course, as in any large crowd, not all went according to plan and common sense was not at its peak.
A senior citizen broke a hip after slipping on the ice, emergency vehicle access was blocked by the many illegally parked cars, and by Family Day, the caves themselves were caution-taped off due to fear they were becoming structurally unsound.
Earlier today it was decided that since it would not be feasible for the Fort Erie fire department personnel to guard all areas of the frozen shoreline, they will be bringing in equipment to destroy the caves some time this week.
Sad as this is, there are a lot of nice pictures by which to remember the caves, bridges and other formations the ice shoves brought about. Just hashtag-search any social media site for evidence of that.
They were going to melt eventually — maybe even this week with milder temperatures on the way. And if there's even the slightest chance someone could be hurt by the massive formations crumbling — or even the frozen lake cracking — this is for the best.
Goodbye, ice shoves. Thank you for the Family Day memories and the once-in-a-lifetime layered ice scene we were able to witness for free.
Did you get to see the ice caves while they were around? What did you think?
You might also like: