Here's hoping these are the last bump selfies you need to see of mine.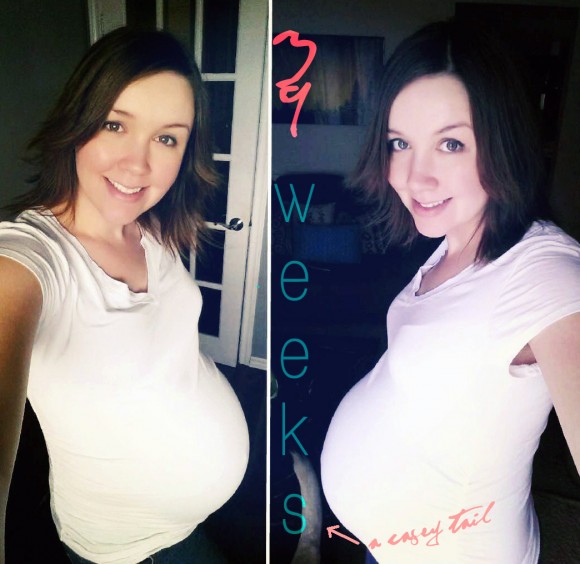 As noted on the Instagram version of this picture, Casey has been following me around non-stop. This isn't totally unusual as she's a big needy dog, but it's definitely been amplified this last bunch of months. Junior does not seem to know anything's different, except that he no longer dares to jump up on me with his giant paws.
This week I've been making a lot of progress with Fitbit. I'm finding 10,000 steps less difficult to achieve each day since I've started walking the dogs around the block individually for every bathroom break. I used to walk them together but it's hard enough to keep up with one dog lately. The world has finally been de-iced, which has made this really enjoyable for me and for the dogs who have suffered a long freezing winter, where wrestling indoors has unfortunately taken the place of regular walks.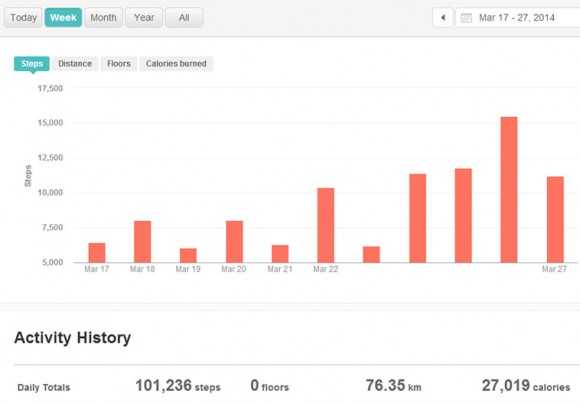 I've also found I can do about 6,000 steps in 35-40 minutes while watching the news. A long walk outside might do it too, but what if I need the bathroom? I don't want to think about that.
So, it can't be much longer (right?!) before this kid makes his entrance. Miklos has been ready for this since before Little Boy was conceived, so sooner rather than later would be nice.
Pray… for… Mojo…
You might also like: